Nujio'qoniik Mi'kmaq

Thursday, February 13, 2003
St. George's Bay area residents broadcast into cyberspace and radio
Residents of the Bay St. George area were privy to a radio FM broadcast and Webcast in Stephenville recently.

According to Fred Campbell, Ryakuga co-ordinator, Stephenville residents weren't the only ones interested in this broadcast.

"People as far away as South Korea watched the television Webcast of Youth Radio 104.7 FM from Stephenville," he said.

The broadcast was part of a program started a decade ago.

In 1993, the Port au Port Community Education Initiative, now the Community Education Network, identified the community media forum as a potential tool in a program of community education public awareness and consultation, said Campbell.

"That year the initiative sponsored a series of community television forums on the Port au Port Peninsula," he said.

The forums are broadcast in the community through community television/radio and Webcast to expatriates and other communities on the Internet. The same happened in Stephenville last week.

"We proposed to help three rural community regions develop capacity to implement effective community media public consultation forums to collectively do strategic planning and implement these plans," said Campbell. "The focus of our community training activity was on community forum preparation, implementation and follow-up.

"The forums themselves are enhanced by other mixed media tools - for example. Internet Webcasting and discussion boards. In a sense, the forum is the tip of the iceberg representing planning, public mobilization, promotion, dissemination and ongoing consultation and evaluation. Our process, therefore, includes identifying specific local issues, using community media for a focused discussion and implementing follow-up procedures for community learning." Tools used for the implementation of community forums include community communications needs, skills and resources assessments: local dissemination through traditional communication channels; community radio/television, and Webcasting to bring in expatriates. In Stephenville, the forum was organized for two reasons, and Campbell feels they accomplished their goals in the six hours broadcasting.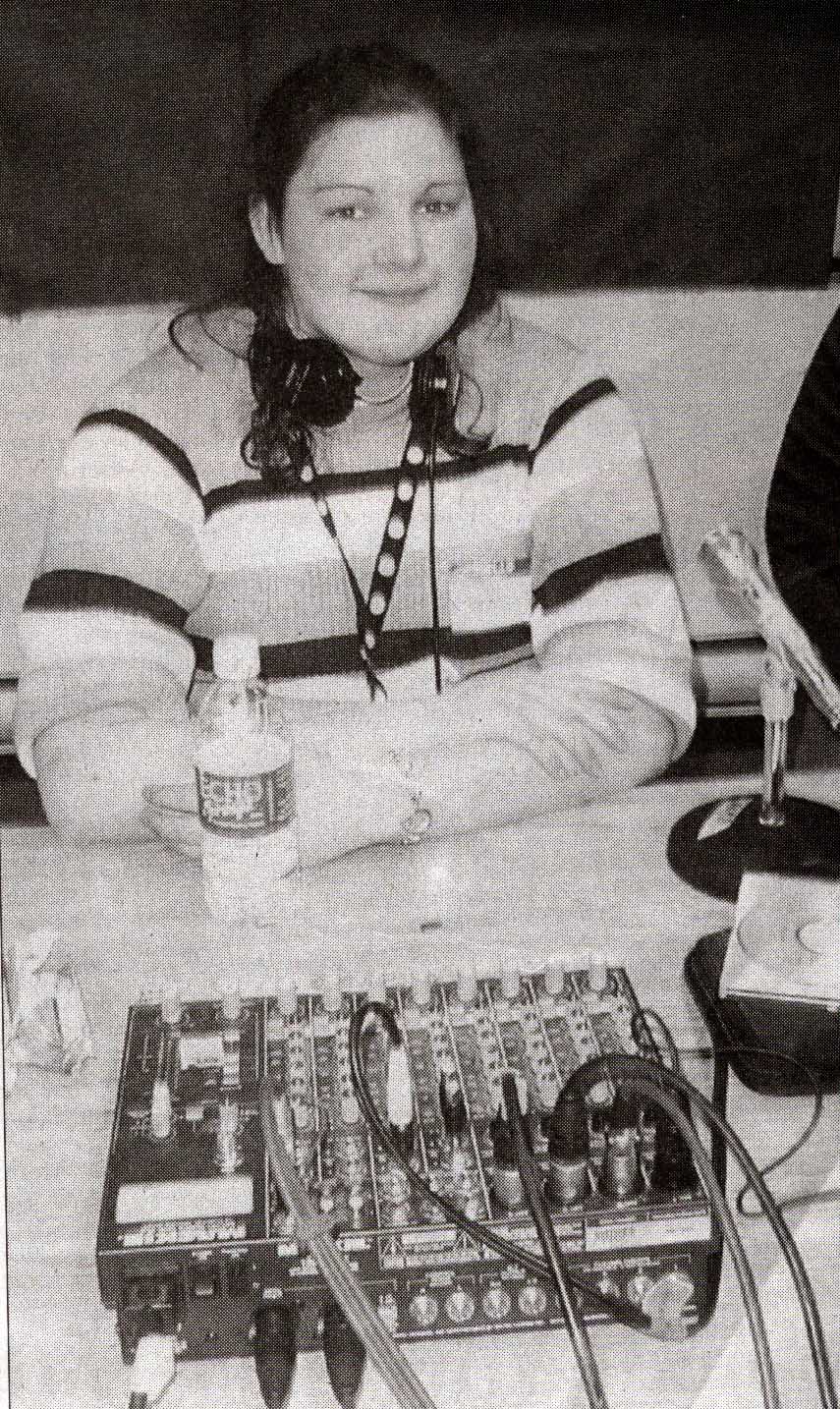 Iris Bennett from Stephenville Crossing recently participated in the FM radio Webcast which took place in Stephenville. Here, Bennett uses the control board to run the radio program.

"There were two goals. One was to provide the public with more information about youth programs in the area. The second was to kickoff Enlarging the Circle in the central area of the zone," said Campbell. "It was the first Enlarging the Circle Youth Radio event in the central area of Zone 9.

"The event was concurrent with a Community Youth Network Southwest Newfoundland general meeting. We plan to produce nine community radio special events in the zone between now and the end of March."

Upcoming events for Ryakuga include the McKay's winter carnival, a Black Duck Brook community forum, Stephenville Crossing Youth radio, a Robinsons community forum, a Crossroads Port au Port community forum, St. George's Youth Radio and St. David's Youth Radio.

For the schedule of events or more information about Ryakuga, check the Web site www.ryakuga.org

By GLENDA MCCARTHY Star Staff Writer










Copyright © 2002-2003 Jasen Benwah
Thanks for Dropping By